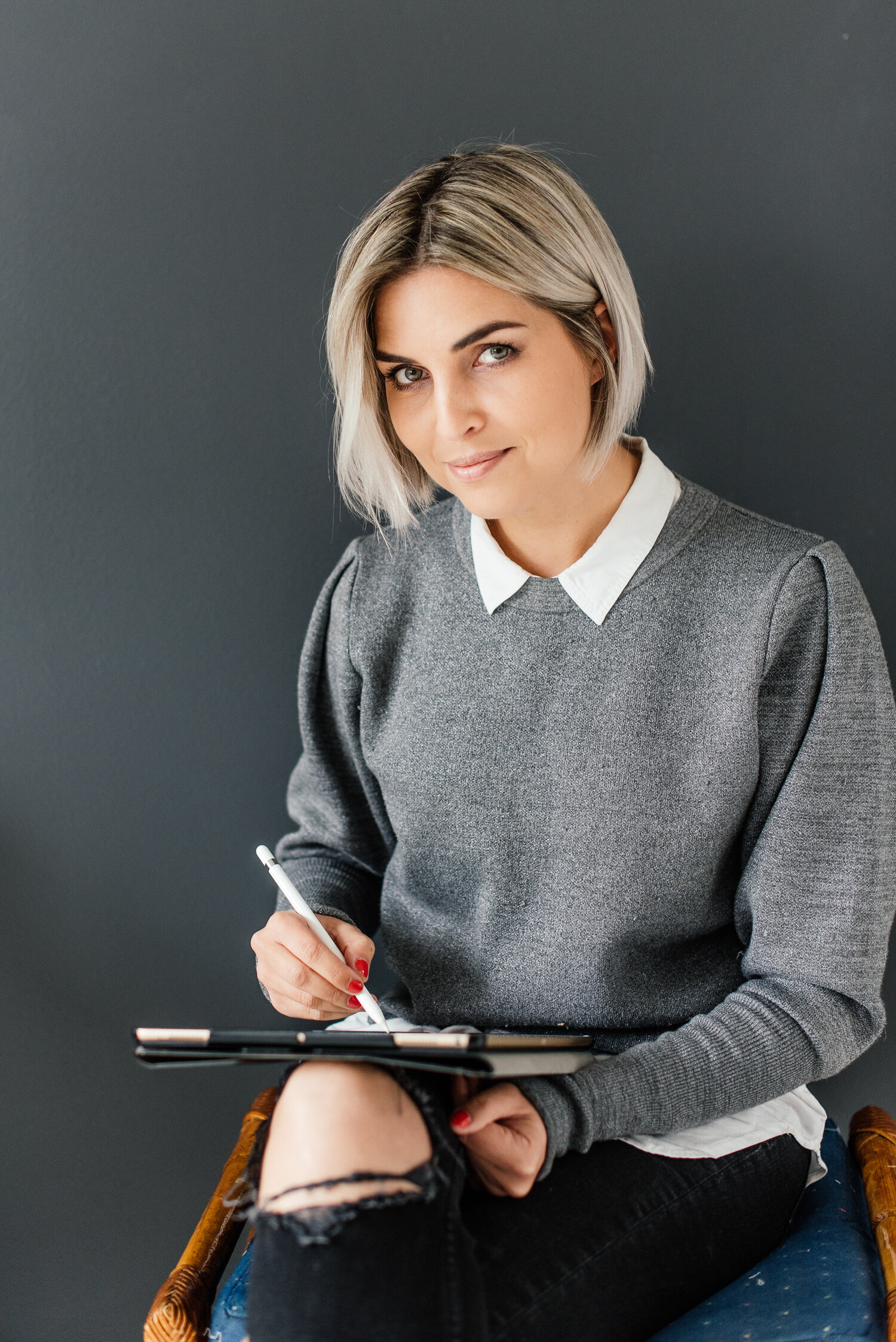 There she is, the boss. We could tell you her history; how she loved drawing dresses since she was a wee little girl, studied fashion design for three years or worked in mens suits abroad for a year but instead we opted for some useless facts and trivia!
Trivial fact: She is afraid of moths. No jokes. Fun fact, she once came third in a local hostel's pool tournament in Laos. Embarrassing fact, her go to karaoke song is Enter the Ninja by Die Antwoord…although she is considering changing that after someone took the mic away and said "that's enough now" the last time she attempted to sing the song. It clearly did not go down that well with the audience. Lastly, since being born and bred in Bellville she still drives a CY numberplate car and is proudly "CY 'till I die".
Special thank you to Darren Bester for the team's photos, making us all look super professional! We love what we do but damn, he made us look good doing it!
Studio Manager
Maya, she's so cool, she's like Cher and Madonna and only goes by one name. No, totally kidding. She is actually also known in the wider wedding industry as bridal hair and make up artist, Marnél Toerien.
She is Janita's little sister and the nickname, Maya, was given to Marnél by her grandfather. She is our studio manager/diary organizer/photo shoot co-ordinator/life of the office and is your first point of contact when you mail us. Don't be shy, say Hi Maya!
Seamstress
Janita might be the boss but Mellissa is the Mother. She is a natural caretaker, baking hot cross buns for everyone over Easter and who will happily open Monday Morning Meetings with a prayer.
Mellissa's love for sewing didn't start at college when she studied at the Cape Peninsula University of Technology, it started early on when her grandmother taught her how to bead evening dresses.
Today she applies the wisdom from her grandmother teachings with modern sewing techniques to sew the endless meters of tulle on ballgowns or adjust a slight bust dart on exquisite silk bodices.
Assistant Designer
You see that smile? That smile is never faked. As sincere and down to earth as you could possibly find she is always laughing, always smiling and always looks at the bright side of things.
Rozita is Assistant Designer to Janita and does everything from designing ready-to-wear to patterns, meticulously pinning lace to sitting in on custom dress fittings.
She loves dogs, is an utmost optimist and she is definitely the healthiest person on the team, however, we realised she does love a good ol' chocolate mousse cake!
Seamstress
The sweetheart of the group. Soft spoken and with a heart of gold Philzain has literally never spoke loudly or even hurt a fly…we are really trying to think whether she's even killed an ant?
Philzain's hands are responsible for the intricately beaded details and finishing on all our dresses and she handles everything with the same soft touch that is her personality.
If there is a custom beaded bodice then Philzain places and sews every single bead with precision; if lace needs to seamlessly overlap in order to look like it was moulded to the shape of the figure then Philzain is the one who will applique every tiny leaf to flow into one another.